Cosmetic Dentistry in Cliffside Park
Cosmetic Dentist Creating Perfect Smiles Near Me
If you are interested in changing the appearance of your smile, cosmetic dentist Dr. Shulman will sit down with you and discuss your options. After Dr. Shulman discusses possible solutions, her professional team will take a special series of Dental Records. These records will include Diagnostic Photographs, Impressions for Study Models, and Dental X-Rays. After Dr. Shulman has developed a specific Cosmetic Treatment Plan for your needs, he will sit down with you again and discuss your options and after he has discussed your options our Insurance Specialist will discuss the cost of your new investment, and will schedule all of your necessary appointments.
Achieving the beautiful smile that you see in the media can be easy or it can be difficult. The complexity of a smile involves the shape of your face, the shape and position of your teeth, and the color of your teeth. This means achieving that great smile can include minor tooth movement by an orthodontist, laser reshaping of your gums, and the intervention of a skilled and experienced lab clinician to create the right smile for your face. This doesn't mean that to correct your smile we need all of these services.
Aging and stress can cause teeth to become worn, chipped, weak, and discolored. The latest technology allows us to conservatively restore and strengthen these teeth back to their natural strength and beauty. If desired, we can also brighten your teeth for a more youthful, clean, and healthy looking smile.
Porcelain Veneers
For patients interested in a quick, comfortable solution for a number of cosmetic flaws affecting several teeth, porcelain veneers are often a great solution. Veneers are thin sheaths of dental porcelain that resemble egg shells. Placed over the front facing parts of teeth, veneers conceal a number of cosmetic concerns including chips, cracks, breaks, stains, and gaps. The porcelain veneers process takes two visits to complete. During an initial appointment, we remove a small amount of dental structure from the fronts of teeth. This is a fast, comfortable procedure and most patients don't even need local anesthesia as we prepare their teeth. Once we've completed the dental preparation, we capture impressions of patients' teeth that are used by the lab to craft the custom veneer. Then, we place a temporary allowing patients to get used to the look and feel of their veneer. When we receive the final restoration, patients return to our office to exchange their temporary for the custom crafted porcelain veneer.
Metal-Free Restorations
All-ceramic, metal-free dental restorations offer the most cosmetic smile repair for those patients in need of dental crowns, fixed bridges, inlays, or onlays. Crafted from a single block of dental-grade porcelain, these restorations blend seamlessly into patients' smiles, and even as they wear over time, all-ceramic restorations maintain their natural appearance. In addition to fully renewing the appearance of patients' teeth, metal-free restorations are also a durable and reliable way to repair damaged form and function.
Direct Bonding
Direct bonding uses tooth-colored composite resin filling material to repair minor chips and cracks, fill gaps between teeth, and conceal dental stains. The results are similar to what is possible with porcelain veneers, but bonding is a more affordable option that can be completed in a single visit. Additionally, we typically do not need to remove any healthy dental structure, so direct bonding is typically reversible. The process is simple. We place the composite resin, shape the putty-like material to correct or conceal cosmetic flaws, and use a curing light to harden it into position leaving patients with a flawless smile in one short visit.
In-Practice & At-Home Teeth Whitening
Teeth whitening is easily the most popular cosmetic dentistry solution available. Many patients come to us after trying numerous over the counter whitening toothpastes, mouth rinses, strips, and gels with little or no change to their smiles. Unfortunately, store bought whiteners use a low grade whitening agent and one size fits all application trays that are unable to seal out neutralizing saliva. We use Opalescence in-practice and at-home professional whitening treatments with high-grade whitening gel and custom crafted application trays that completely seal saliva out and whitener in allowing it to remain active on teeth longer. Most patients achieve results up to ten shades brighter over the course of treatment.
Gum Recontouring & Crown Lengthening
There are occasions when the teeth aren't the problem with patients' smiles. Sometimes, patients feel their smile is "gummy" or their teeth look "stubby." For these patients, we may recommend gum recontouring. This procedure removes a small amount of gum tissue in order to make patients' teeth appear longer or more even. We may need to perform a similar procedure for patients in need of dental crown restoration. At times, there is inadequate dental structure available above the gum line to support the crown. Rather than removing gum tissue only around the tooth being treated, we perform a procedure known as crown lengthening in order to reveal a consistent amount of dental structure from surrounding teeth as well.
ClearCorrect Braces
If you've always wanted to straighten your teeth but haven't had the time to commit to orthodontist visits, have a sensitivity or allergy to metals, or just can't stand the thought of spending two or more years with a mouth full of metal, the ClearCorrect alignment tray orthodontic system might be right for you. ClearCorrect uses a series of clear plastic aligners to gently shift teeth into position over the course of about a year. These aligners allow patients to continue their regular at-home hygiene routine and diet. Simply remove aligners while brushing, flossing, or eating and replace them after. ClearCorrect alignment trays, as the name indicates, are virtually invisible to the casual observer making them a more cosmetic treatment option compared with other orthodontic methods. 
As a cosmetic dentist in Cliffside Park, Dr. Shulman wants you to be fully informed about any decision you make to pursue a treatment that will improve and change the way your smile appears. From teeth whitening to porcelain veneers to direct bonding and more, it's important that you feel confident and comfortable about the entire process of receiving your new and improved smile. In an effort to provide better peace of mind, Dr. Shulman has provided answers to some of the most frequently asked questions about cosmetic dentistry. If you still have questions after reviewing this page, contact our office.
Porcelain Veneers
Does your smile make you happy?
That's what it's supposed to do—for you and for the people who see you smile.
However, if your teeth are riddled with a number of cosmetic flaws, then you may be sacrificing some of your happiness to imperfections that Dr. Shulman can conceal with porcelain veneers in Cliffside Park.
What Are Porcelain Veneers?
Porcelain veneers—also called dental veneers or simply veneers—are strong coverings that Dr. Shulman adhesively bonds to the facial side of teeth that show when you smile. They are made of either dental porcelain or composite resin materials. Both of these reflect light in a way that is similar to natural tooth enamel, so your smile will look completely natural.
In addition, Dr. Shulman custom designs each veneer for a specific tooth. This way, your smile will not look as if it's made up of a row of identical little white blocks—some too big for their position in your mouth. Instead, your smile will look like your own teeth, only better!
What Can Porcelain Veneers Correct?
Veneers can cover flaws both large and small. These include:
Chipped or broken teeth
Teeth that have wide gaps between them
Slightly crooked teeth
Teeth with permanent stains
Unevenly worn teeth
How Can I Get Porcelain Veneers?
The process isn't complicated. In fact, most patients can have their smiles transformed in just two appointments with Cliffside Park cosmetic dentist Dr. Shulman. After an initial consultation to discuss your desires and gather x-rays, photos and impressions of your teeth, Dr. Shulman begins to design your new smile.
At the first appointment, a slim layer of enamel is gently filed down on each tooth that will have a veneer. Most patients do not require a local anesthetic for this procedure. This step helps to ensure the smooth fit of your veneers, so your smile doesn't seem to protrude unnaturally. We then take an impression of your prepared teeth that our dental lab will use to create your custom crafted veneers. In the meantime, Dr. Shulman places a temporary set to protect the teeth that he just prepped. This set also gives you some time to adjust to the feeling of veneers in your mouth.
In a couple of weeks the finished veneers arrive in our office. You'll return for one more appointment so Dr. Shulman can remove the temporaries and replace them with your personalized veneers. With a little tender loving care—don't bite down on anything hard with your veneers—you can look forward to showing off a smile that will definitely make you and others happy!
Veneers FAQs
Because small alterations are made to your teeth before veneers can be placed, the procedure is considered permanent. Thus, you should know exactly what the procedure entails before you decide to move forward with it. Get in touch with our office any time; our helpful staff at Renaissance Dental Group is always happy to answer any questions you might have. Listed below are the answers to some of the inquiries that we have heard the most often over the years.
Am I a Good Candidate for Veneers?
The versatility of veneers makes them a good option for many patients who have stained, chipped, or irregularly shaped teeth. They're especially useful if you have multiple cosmetic flaws that you want to address with a single treatment. It's not recommended to get veneers if you currently have untreated cavities; we'll need to remove all signs of decay before covering the tooth. Also, if we find signs that you are grinding your teeth at night (which can end up damaging your restorations), we'll need to give you a nightguard that you can wear while you sleep.
How Long Will My Veneers Last?
Just like crowns and fillings, veneers periodically need to be replaced. Their average lifespan is around 5 to 10 years, but in some cases, they can last longer than that. It all depends on the kind of care they receive. You don't need to do anything special or change any of your oral hygiene habits; you simply need to brush and floss like you normally would. During your professional cleanings every six months, we'll check your veneers and make sure they're still in good shape so that we can address potential problems far ahead of time.
How Many Veneers Will I Need?
Some patients assume that they will need to get veneers to hide all of their teeth, but this isn't generally the case. For one thing, only the teeth that are normally visible whenever you open your mouth need to be considered for the procedure. Furthermore, the number of veneers needed depends largely on what kind of corrections are being made; multiple veneers are needed if you want to improve your smile's overall color, but only one or two may be required if only a couple of teeth have cracks that you want to hide. It's considered a good idea to get an even number of veneers for the aesthetic benefits.
How Much Will Veneers Cost?
As you might imagine, the number of veneers needed to make the desired changes is a key factor in determining what the final cost will be. Many insurance companies won't pay for veneers since they're a cosmetic treatment, but there are some policies that may cover up to 50% of the associated fees if they see it as reasonable. Before you commit to getting veneers, we can talk to you about your financial situation and help you explore your options for fitting the treatment into your budget.
Teeth Whitening
ClearCorrect
Direct Bonding
Meet Your Award Winning Dentist
The Proof is in Our Patients

I had been looking for a dentist for a long time and finally I found what I was looking for. Dr. Mike Shulman is kind, he explains procedure and let you know what to expect. He is funny and very gentle. His staff are also very helpful the office is spotless. Love how clean it always is and how they always keep changing their gloves when they work on you. I though I never would say this but I love my dentist and would recommend to anyone.
I've been going to Dr. Anita Shulman for years. Great dentist and great staff! Very professional but very friendly. Dr has always given great tips and advice.
Beyond grateful for Dr. Michael Shulman being my dentist throughout childhood & adulthood. Thank you for truly being a spectacular dentist.
MOST INSURANCES WELCOME AND MAXIMIZED!
Contact us and schedule your visit today. 
Most Insurances Welcomed and Maximized
We'll make the process of paying for your dental care as simple as possible! Our office accepts a wide variety of insurance plans, and we're always happy to file your claim for you so that you can be sure to receive the maximum benefits available to you. Renaissance Dental Group is in network with Delta Dental, Cigna, Metlife, Aetna, Guardian, Ameritas, Principal, United Healthcare, United Concordia, Assurant, GEHA, Careington, Humana, TDA, BlueCross BlueShield and more! Call us today to find out how we can maximize your insurance plan!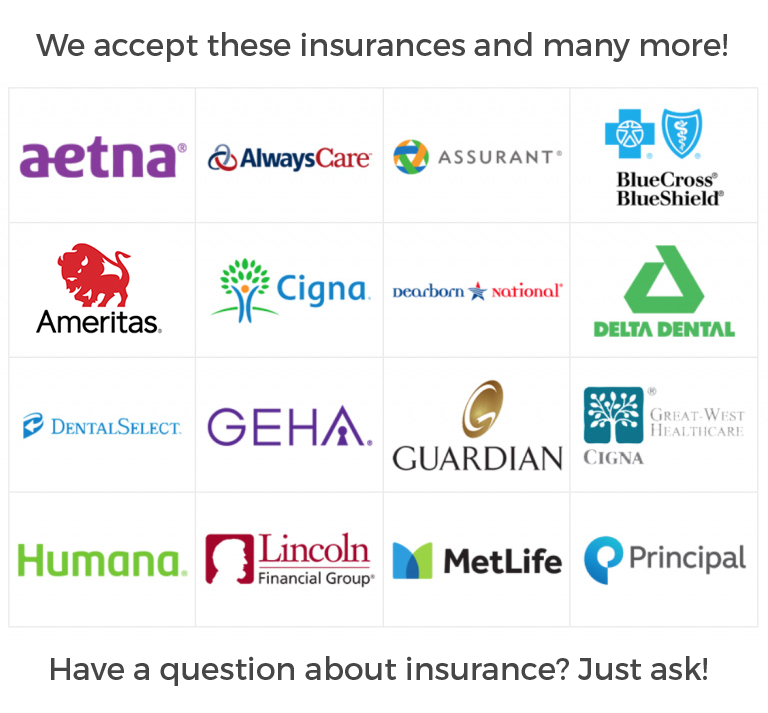 OUR LOCATION Renaissance Dental Group
| | |
| --- | --- |
| Monday | 10:00 AM – 8:00 PM |
| Tuesday | 10:00 AM – 8:00 PM |
| Wednesday | 10:00 AM – 8:00 PM |
| Thursday | 10:00 AM – 8:00 PM |
| Friday | By Appointments Only |
| Saturday | By Appointments Only |
| Sunday | CLOSED |
A Full Array of Cosmetic Dentistry, and General Dentistry Options.
Open Daily For Your Convenience!
A State-of-the-Art Dental Facility to Best Serve Our Patients in Cliffside Park, NJ .