Cliffside Park, NJ Restorative Dentistry
Restorative Dentistry: Smile Repair & Toothache Relief
At Renaissance Dental Group, we work with patients to preserve the optimal level of oral health, but despite our best efforts, dental damage and tooth decay may still occur. When it does, Dr. Shulman offers restorative dentistry services patients need to renew their oral health and repair dental damage. We pride ourselves on finding the right solution to meet each patients' dental health needs and restore their smile to full form and function. Contact our team to find out more or schedule an appointment.
Traditional Crowns & Bridges
Dental crowns are caps that fit completely over the top of damaged teeth restoring their full form and function. The Wineagar Dental team uses crowns to restore smiles in a number of situations including:
Protection and repair of teeth damaged by decay or trauma
Protection of root canal treated teeth preventing further damage
Replacement of individual teeth when attached to a dental implant post
Support for a fixed bridge tooth replacement for one to three consecutive lost teeth
Crowns take two appointments to place. During an initial visit, we prepare teeth to receive the crown, capture impressions of patients' bite that will be used by a dental lab to craft the crown, and place a temporary to protect prepared teeth. Once we receive the custom restoration, patients return to our Cliffside Park, NJ dental practice to exchange the temporary for the custom crown.
Tooth-Colored Fillings
Traditionally, dentists repaired cracks, chips, and minor tooth decay using silver-colored amalgam fillings. In addition to their noticeable appearance within patients' smiles, this material also presented a number of disadvantages related to oral health. The metal expands and contracts when exposed to changes in temperature which can damage teeth or allow bacteria access to the underlying dental structures, and patients with sensitivities to metal often experience irritation from amalgam fillings. Tooth-colored, composite resin fillings offer superior cosmetic results, and are less likely to further damage teeth. Sometimes referred to as direct bonding, composite resin filling material is shaped onto the damaged tooth filling in even small pits or fissures and creating a strong, durable bond with the tooth.
Partial & Full Dentures
Patients with extensive tooth loss are able to restore their smiles with partial and full dentures. Partial dentures, sometimes referred to simply as partials, are used to replace any number of consecutive or nonconsecutive teeth along an arch, and full dentures replace an entire row of missing teeth. Partials attach to healthy teeth with metal clasps, and full dentures are held in position through natural suction between the gum and jawbone and the prosthetic. For those patients interested in a more stable denture, we also offer dental implant supported tooth replacement.
Root Canals
Root canal therapy is a procedure that removes infected or damaged dental pulp and nerves from teeth in order to relieve pain and restore healthy dental structures. Root canals are necessary when decay or trauma access the very inner layer of the tooth where the nerve is housed. When the dental nerve is accessed, the result is severe pain. During a root canal, the dentist removes the infected tissue, replaces it with comparable biocompatible materials, and reseals the tooth protecting it from future decay. In most cases, we also place a dental crown over the treated tooth in order to better preserve and protect remaining healthy tooth structure.
Extractions
In most cases, the Renaissance Dental Group team works to help patients keep their smiles whole and healthy, but there are some instances when tooth extraction is the best option to ensure patients' oral health. Some of the most common reasons for tooth extraction include:
Teeth that are so severely damaged or decayed that the remaining dental structure cannot support a restoration
Decay or infection that is effecting gums or surrounding teeth
In preparation for orthodontic treatment, patients may need to have one or more teeth removed in order to allow teeth to shift into proper alignment
Prior to creating partial or full dentures, we may need to extract one or more teeth
Wisdom Tooth Extraction
Wisdom teeth, third molars, are the last to erupt in patients' smiles. Before humans had access to processed foods and regular dental care, these teeth often replaced those lost earlier in life. Today, most people keep their adult teeth making wisdom teeth unnecessary. In many cases, patients don't have adequate space in the jawline to accommodate this additional set of teeth, and we recommend extraction to prevent a number of oral health concerns such as crowding, impaction (inability of teeth to erupt from the gum line), and dental shifting. 
Wisdom Tooth Extraction
Keeping the Pain-Free Smile on Your Face
Wisdom tooth extraction seems to be a right of passage among teens and young adults. Everyone has a wisdom tooth story to tell, and many of those stories involve visiting a new dental office. While the Renaissance Dental Group team always wants our patients to receive the best possible care and recognize that this often means working with specialists, we also know that it's important to keep patients comfortable and relaxed to ensure the best outcomes from any dental procedure. For this reason, our team has completed advanced training in order to provide a number of safe, effective dentistry services, including the removal of one or more wisdom teeth, right here in the dental office you already trust with your everyday oral health. If you're interested in learning more about wisdom tooth extraction or any other dentistry service we provide, give our dental office in Cliffside Park a call.
What are Wisdom Teeth?
Wisdom teeth are actually a third set of molars that erupt during the late teens and early twenties. They earned their name from the Victorians who considered this stage of a person's life to be the age of wisdom. They are actually an evolutionary hangover from our ancient ancestors whose difficult to chew diets and lack of oral hygiene often lead to extensive tooth loss at young ages. Today, our diets and improved oral hygiene practices have made these teeth nonessential.
Why are Third Molars Removed?
Because wisdom teeth are typically not necessary for your oral health, they can be extracted without any negative impact to the overall form and function of your smile. Some of the reasons why we might recommend a patient have their wisdom teeth removed include:
Impaction – when wisdom teeth are unable to fully erupt from the gum line or they erupt at incorrect angels, they can adversely affect the whole smile.
Crowding – because most people do not lose teeth before their early twenties, this means the third molars are just not necessary and there is often not enough space to accommodate them. Crowding can lead to changes in the appearance and function of your smile as well difficulty with oral hygiene.
Misalignment – impacted teeth can develop below the gums pushing against surrounding teeth, and when they're able to erupt, the crowding can still shift teeth out of alignment. If you've already gone through lengthy and costly orthodontic treatment, removing wisdom teeth is essential to maintain these results.
How are Wisdom Teeth Extracted?
When wisdom teeth are able to fully erupt from the gum line, we may be able to simply pull them, using clasping tools to break the tooth loose from supportive structures. However, most wisdom tooth removal does require some element of surgery. This may be as small as an incision in the gums to reveal greater amounts of dental structure, or it can mean more advanced surgical intervention. Before we begin the process, we will explain what you can expect throughout your procedure.
What Happens After Wisdom Tooth Removal?
Following your wisdom tooth removal, a trusted friend or family member should be on hand to drive you home and monitor you during recovery. You will need to keep gauze over the sockets to absorb blood flow, usually for the first two days after treatment. Exchange your gauze pads as often as you need to as they become saturated. You will likely notice some swelling and inflammation in the cheeks and jawline. To help with this, as well as reducing pain and slowing blood flow, we recommend using ice packs at 20 minute intervals (20 on and 20 off) for the first 48 hours. Staying healthy and well rested is essential to making a full recovery. Make sure you're getting plenty of restful sleep at night and avoiding strenuous activities during your recovery. Take any prescription or over the counter medications as directed. If you notice increasing pain after the first few days, continued bleeding, or you're still in pain after a week or longer, it may be time to give us a call.  
Dentures in Cliffside Park
Same Day Dental Crown
Meet Your Award Winning Dentist
The Proof is in Our Patients

I had been looking for a dentist for a long time and finally I found what I was looking for. Dr. Mike Shulman is kind, he explains procedure and let you know what to expect. He is funny and very gentle. His staff are also very helpful the office is spotless. Love how clean it always is and how they always keep changing their gloves when they work on you. I though I never would say this but I love my dentist and would recommend to anyone.
I've been going to Dr. Anita Shulman for years. Great dentist and great staff! Very professional but very friendly. Dr has always given great tips and advice.
Beyond grateful for Dr. Michael Shulman being my dentist throughout childhood & adulthood. Thank you for truly being a spectacular dentist.
MOST INSURANCES WELCOME AND MAXIMIZED!
Contact us and schedule your visit today. 
Most Insurances Welcomed and Maximized
We'll make the process of paying for your dental care as simple as possible! Our office accepts a wide variety of insurance plans, and we're always happy to file your claim for you so that you can be sure to receive the maximum benefits available to you. Renaissance Dental Group is in network with Delta Dental, Cigna, Metlife, Aetna, Guardian, Ameritas, Principal, United Healthcare, United Concordia, Assurant, GEHA, Careington, Humana, TDA, BlueCross BlueShield and more! Call us today to find out how we can maximize your insurance plan!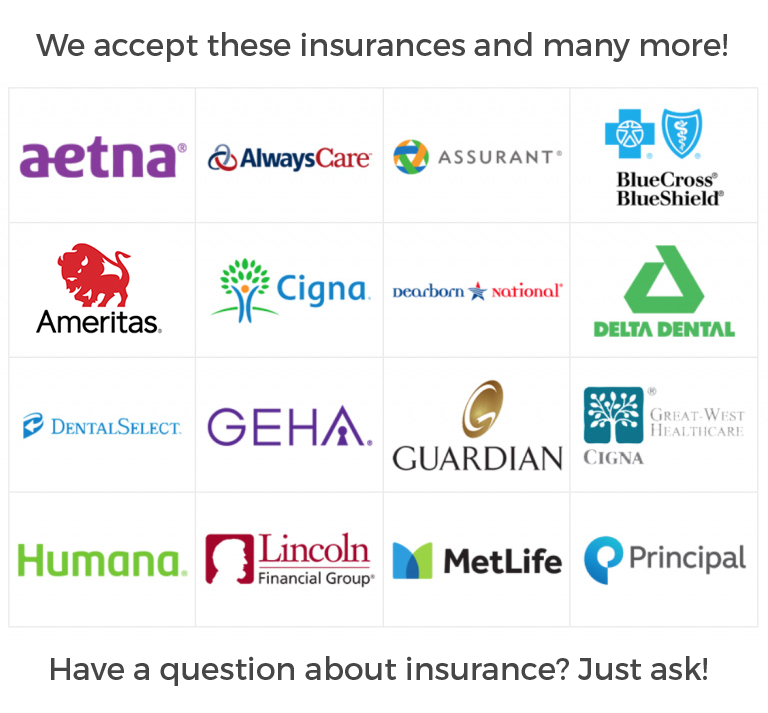 OUR LOCATION Renaissance Dental Group
| | |
| --- | --- |
| Monday | 10:00 AM – 8:00 PM |
| Tuesday | 10:00 AM – 8:00 PM |
| Wednesday | 10:00 AM – 8:00 PM |
| Thursday | 10:00 AM – 8:00 PM |
| Friday | By Appointments Only |
| Saturday | By Appointments Only |
| Sunday | CLOSED |
A Full Array of Cosmetic Dentistry, and General Dentistry Options.
Open Daily For Your Convenience!
A State-of-the-Art Dental Facility to Best Serve Our Patients in Cliffside Park, NJ .