Treatment for Sleep Apnea Near Me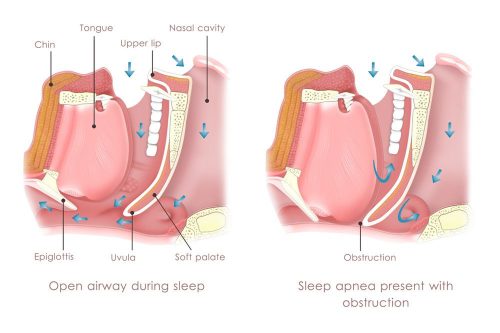 Are you struggling to keep your eyes open during the day? Keeping your bed partner awake with loud, chronic snoring? Waking with dry mouth or headaches? If you answered yes to any of these questions, you may be suffering from sleep apnea.
This serious sleep disorder can cause a number of health concerns, and without treatment, sleep apnea can impact every aspect of your day to day life.
At Renaissance Dental Group in Cliffside Park, NJ , we work with patients to get an accurate diagnosis and plan for effective treatment. If you want to learn more about sleep apnea and the therapies available to you, call our Cliffside Park dentist and dentistry team today. We'll be happy to answer your questions or schedule an appointment for you to visit our team.
What is Sleep Apnea?
Sleep apnea is a disorder that causes patients to stop breathing for ten or more seconds at a time during sleep. There are two types of sleep apnea. Central sleep apnea is the rarer of the two forms.
It occurs when the brain fails to trigger the body to breath in and out during sleep. Obstructive sleep apnea is the more common form, and it occurs when the airway is physically obstructed during sleep.
Central sleep apnea needs to be treated with advanced services performed by a sleep doctor and other specialists. Our team offers treatment for those patients suffering from the more common obstructive sleep apnea.
Am I at Risk for Sleep Apnea?
Any patient at any age can suffer from sleep apnea, but some of the factors that increase your risk for this disorder include:
Being male
Being over the age of 50
Having a neck circumference greater than 16 inches
Having a BMI greater than 35 kg/m2
How Will I Know I Have Sleep Apnea?
In order to determine whether or not you are suffering from sleep apnea, you will need to complete a sleep study. Some of the warning signs of sleep apnea that indicate a need for this sleep test include:
Loud, chronic snoring
Excessive daytime sleepiness
Waking gasping or wheezing
Chronic morning headaches
Waking with dry mouth or hoarse voice
Difficulty concentrating
Memory loss or difficulty recalling details
Unexplained changes in mood or behavior
Why Should I Visit a Dentist for Sleep Apnea Therapy?
Many patients find it strange that dentists would offer sleep apnea therapy, but actually, this makes perfect sense. Dentists have advanced training in the way that the oral and facial structures interact. When patients are suffering from obstructive sleep apnea, a skilled dental practitioner can offer effective therapy to open the airway at night. The Renaissance Dental Group team offers custom crafted oral appliances to keep the airway clear during sleep. Oral appliances are crafted to shift the jaw forward. This shift places pressure on the throat muscles to ensure the airway remains open and unobstructed through the night. For some patients, combining a custom oral appliance with the more traditional CPAP system improves the efficacy of treatments, ensuring patients sleep soundly and breathe deeply all night.
Are you suffering from sleep apnea in Cliffside Park, NJ ? 
Poor quality of rest can change your day-to-day by affecting your productivity at work, ability to concentrate, and overall mood. An estimated 22 million people in the United States suffer from this condition, but nearly 80 percent of those patients are left undiagnosed, making them have to groggily skate through their everyday responsibilities. At Renaissance Dental Group, we offer oral appliances to open your airway and improve your quality of rest. For your convenience, we've compiled some common questions we get about this sleeping disorder below.
---
Aleep Apnea Treatments in Cliffside Park – Sleep Apnea Therapy Near Me – Sleep Apnea Dentist in Cliffside Park, NJ
Meet Your Award Winning Dentist
The Proof is in Our Patients

I had been looking for a dentist for a long time and finally I found what I was looking for. Dr. Mike Shulman is kind, he explains procedure and let you know what to expect. He is funny and very gentle. His staff are also very helpful the office is spotless. Love how clean it always is and how they always keep changing their gloves when they work on you. I though I never would say this but I love my dentist and would recommend to anyone.
I've been going to Dr. Anita Shulman for years. Great dentist and great staff! Very professional but very friendly. Dr has always given great tips and advice.
Beyond grateful for Dr. Michael Shulman being my dentist throughout childhood & adulthood. Thank you for truly being a spectacular dentist.
MOST INSURANCES WELCOME AND MAXIMIZED!
Contact us and schedule your visit today. 
Most Insurances Welcomed and Maximized
We'll make the process of paying for your dental care as simple as possible! Our office accepts a wide variety of insurance plans, and we're always happy to file your claim for you so that you can be sure to receive the maximum benefits available to you. Renaissance Dental Group is in network with Delta Dental, Cigna, Metlife, Aetna, Guardian, Ameritas, Principal, United Healthcare, United Concordia, Assurant, GEHA, Careington, Humana, TDA, BlueCross BlueShield and more! Call us today to find out how we can maximize your insurance plan!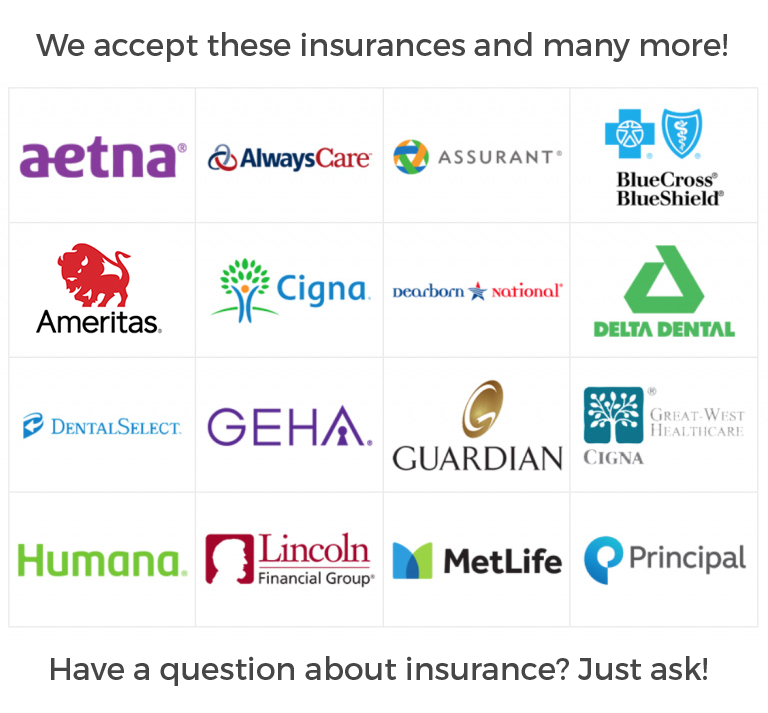 OUR LOCATION Renaissance Dental Group
| | |
| --- | --- |
| Monday | 10:00 AM – 8:00 PM |
| Tuesday | 10:00 AM – 8:00 PM |
| Wednesday | 10:00 AM – 8:00 PM |
| Thursday | 10:00 AM – 8:00 PM |
| Friday | By Appointments Only |
| Saturday | By Appointments Only |
| Sunday | CLOSED |
A Full Array of Cosmetic Dentistry, and General Dentistry Options.
Open Daily For Your Convenience!
A State-of-the-Art Dental Facility to Best Serve Our Patients in Cliffside Park, NJ .